Manually kill the client process in Windows
If the InfoFlo client does not start properly or crashes on start up it is possible that either the program is locked because it had trouble shutting down or that a resources which is required by the InfoFlo is locked up by another program which had shut down abruptly.
The first step in dealing with this condition is to try and kill the InfoFlo client from the Windows task manager.
To start the Task Manager right click on the Windows task bar and select 'Start Task Manager'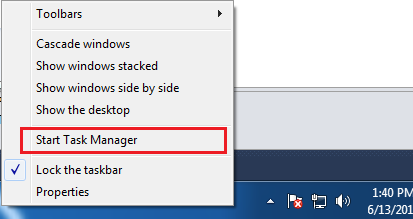 This will bring up the Task Manager.
Click on the Processes tab if it is not already selected.
Select the row with image Name equal to Client.Winapp.exe…
Click on End Process. Windows will show a warning, click end process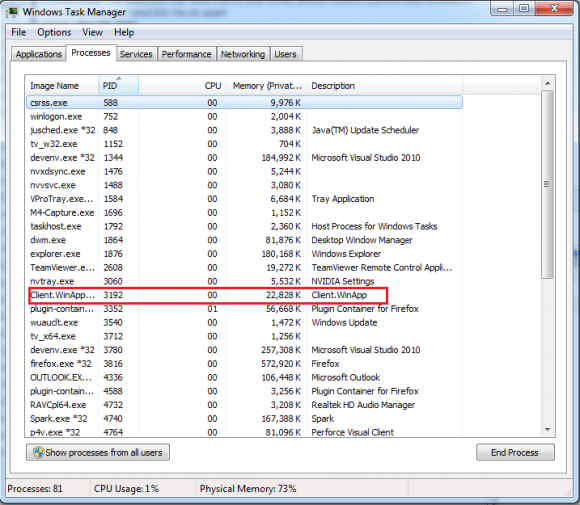 Restart the client normally to see if it will launch correctly. If the problem still persists, please restart Windows.