Advanced Permissions
Click 'Start' -> click 'Carmel Vision' -> click 'InfoFlo' -> click 'Configure InfoFlo Server'
****(If you are running Windows 8 and up just do a search for 'Activation' to find the activation wizard)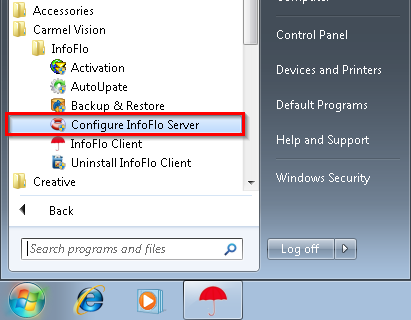 Click 'Yes' if prompted 'Do you want to allow the following program to make changes to this computer?'.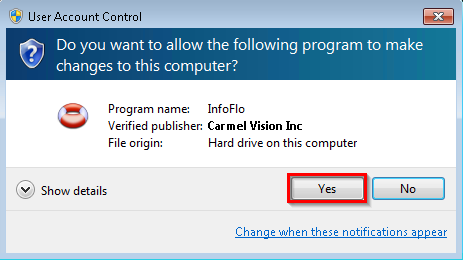 Click 'Role List' to view a list of user types.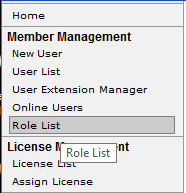 There are four pre-configured role types 'Admin' 'Contributor' 'Editor' 'Reader' with the option to create additional roles: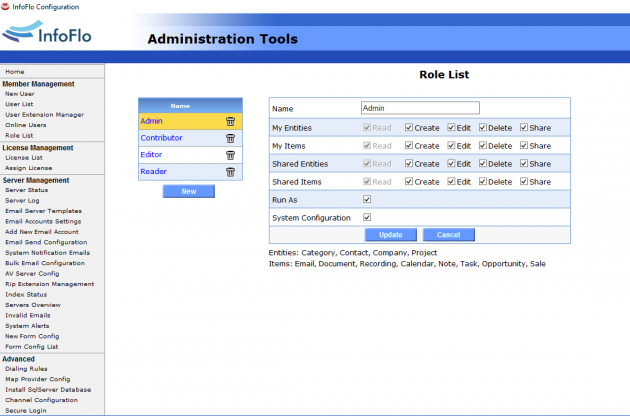 Each user type has different Create, Edit, Delete and Share capabilities for all entities and items in the system.
*Note*
Entities= Category, Contact, Company, Project
Items= Email, Document, calendar, note, Task, Opportunity/Sale, Estimate/invoice