How do I use a different Language?
From the main InfoFlo window, click 'Settings' -> select Preferences to open the Preference Settings window.

'General' will be selected by default.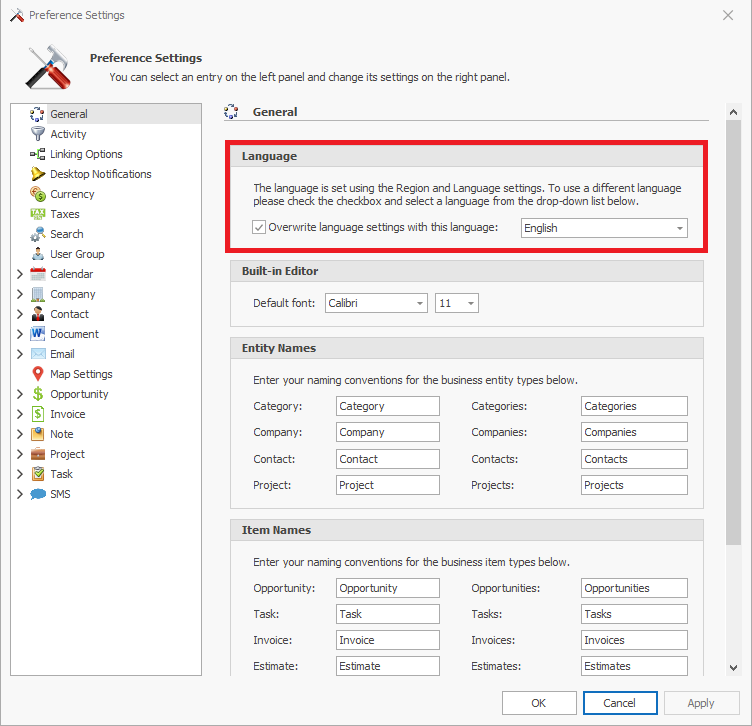 Under 'Language' check 'Overwrite language settings with this language' and select the language of your choice.
Select the Language you would like to use from the drop down menu.
Click 'Apply' to apply changes now or 'OK' to confirm the changes and close the Preference Settings window.