Change request Feb 2021
Search Knowledge Base by Keyword
Replace template based automated workflow with manual project definition and task assignments. Enable manual activation of workflow
When creating/editing a project, click on the task tab to add/remove tasks.  Set either expected completion or offset value per task.  When done click save.

Clicking the clone button from the project list we create a duplicate project with all the same tasks and settings.  Cloned project will be inactive until manually activated by manager/admin

All project are inactive by default.  Status needs to be manually set to Active and the project saved for the email workflow to execute.

Assign tasks to organization instead of to individual contributors, send email notifications and update to-do lists for all
Link users to organization using the linking tool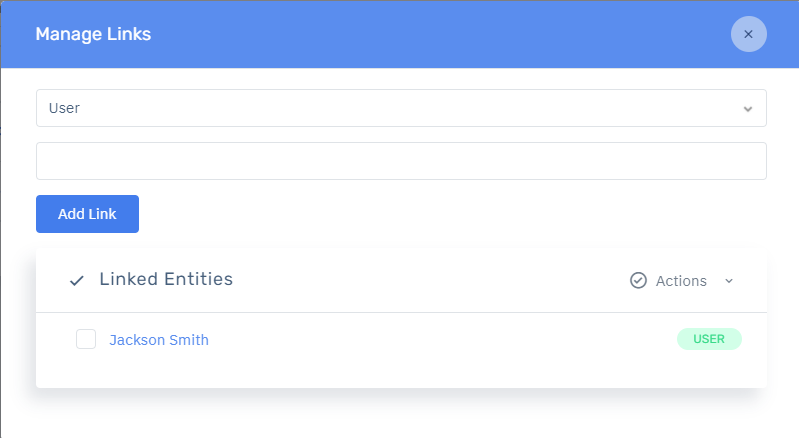 Assign tasks to organization from the task editor.  The list will only show organizations where the numbers of contributors is not empty.

Note about organizations and cloning – If a task was assigned to an organization that initially had 3 contributors, and some time later a 4th contributor was added and then the task was cloned, then the cloned job will have 4 subscribers (for emails and notifications) while the original job will have 3 subscribers.  Contributors of an organization can always manually subscribe to additional tasks if needed.
Redesign tracker dashboard to account for dynamic columns where projects consist of different subsets of tasks. Display task gaps as empty cells
Tasks that are in project Y but not in project Z will display as empty cells.  Tasks for projects that are inactive will display as name only.  If a new task is added to an active project then new task status will be set to "In Progress".  If a new task is added to an inactive project then new task status will be set to "Inactive".

Filter tracker view by client
Click on tracker link under project and select client from drop down list.  Setting will be automatically set to last selected client.  Note, that this list is based on the Client custom attribute defined in project config.  Please make sure this attribute is not removed.