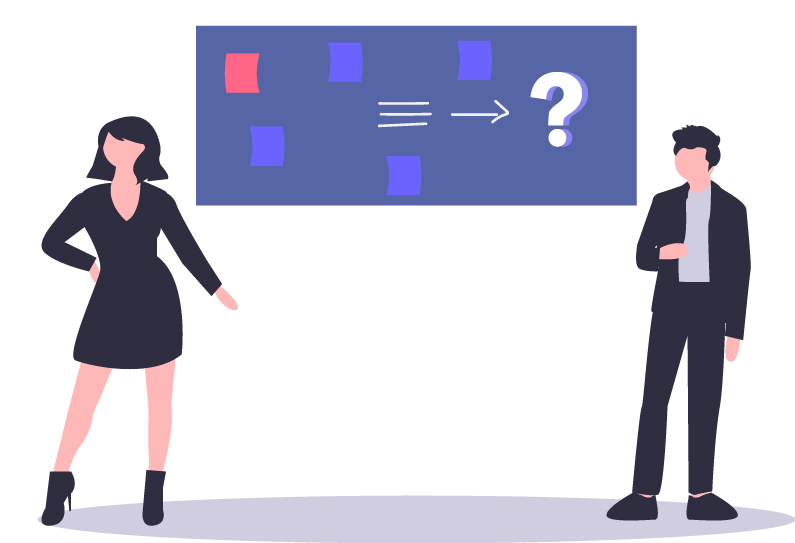 How We Do It?
By leveraging our incredible technology and simple to understand pricing model. We pass the savings on to you. No hidden costs, No gimmicks, No contracts. Cut your VoIP bill in half.
Cut your VoIP bill in half
We are the #1 affordable business VoIP phone service.
Large Cloud vendors overcharge the little guys
Always have and always will. Whether its paying per user, charging inflated per minute rates, billing for ``additional fees``, or all of the above. They take advantage of small-to-medium sized businesses whose hands are tied by limited technology budgets. They know that small clients will over pay simply because they don't have another alternative.
We are here to level the playing field by providing a better product at a lower price. unlimited extensions, no contracts, and never a per minute cost.
$29.99 per line is all you will pay ... guaranteed
Every line includes 2,500 monthly North American minutes and simultaneous inbound calls to the same number without a busy signal. In multi-line configurations minutes are pooled together and shared among all extensions. So a 5 line system will have a total of 12,500 shared minutes. Additional minutes can be purchased in 2,500 intervals by extending the setup by another line.
How we save you money ?
By leveraging our technology to do VoIP smarter. We bypass the extra costs of the shared cloud model. These complex multi tenant configuration lead to extra costs which are passed on to the customer. Instead, we provide each and every customer their own dedicated Cloud server where nothing is shared. Then, we pass those savings on to you.
Unlimited users - zero gimmicks
User extensions can be added in a matter of seconds using our simple admin web interface. Once a new extension is registered to an endpoint such as a VoIP phone or a smartphone app, it can instantly be used for in/out calling. The real cost of adding a user is ZERO so why should you pay for it?
What happens when shared minutes are exceeded?
The short answer is nothing changes.  Service remains unchanged and no extra per minute charges will appear on your bill.  Our system will flag the overage and we will personally reach out to the customer and discuss adding an additional line which will increase the pooled minutes by 2,500 per month.
Are there any other hidden fees?
There are no other hidden fees.  Plain and simple.  This is in comparison to all other VoIP provider where sneaky hidden fees make up a nice chunk of the monthly bill.
Do you charge for system setup?
Simple call workflow setup is included with your InfoFlo Talk subscription.  Simple call workflow consists of up to 2 inbound routes, 1 ring group, 1 IVR, and up to five extensions.  Advanced setup is billed at $149 per hour and is an optional service we provide.  Alternatively, customers can use our knowledge base which includes step by step instructions for setting up their own call workflows.  We are always happy to answer setup questions by email
What about international calling?
International calling can be enabled and is billed using a per minute rate.  We provide customers with a rate card prior to turning on the service so the costs are very clear upfront.  International calling will be displayed as a separate line item on the monthly bill.
Can I keep my existing number?
Yes, of course.  Existing numbers are ported over for free.  All we need is a copy of your latest bill with your current carrier and we take care of the rest
Will there be downtime when porting over my existing number?
There is zero downtime because we setup InfoFlo Talk before the porting actually takes place.  We work directly with you to design a custom call workflow that is a best fit.  From setting up extensions, to ring groups to directories and VM we help you through potential kinks ahead of time so when the numbers come over the switch will be seamless.
Let's do the ROI math. It's simple
Here is where it all comes together! To see how much more you're spending by going with another VoIP service provider lets look at an example. This is what a small customer with 10 extensions with 5 inbound lines would pay with a competitor vs. with InfoFloTalk:
By comparing these two totals, you can see that InfoFloTalk saves the customer 65% in VoIP costs. That's money you can reinvest in your business, your product, and your employees. Or you could stick with another VoIP provider and spend it all on fees. The choice is up to you.
Package

Lines

Extensions

Total Cost for Lines

Total Cost for Extensions

Total Cost
Base package
1
10
0
$29.99 x 10 = $299.90
$299.90
Premium Package
1
10
0
$44.99 x 10 = $449.90
$449.90
—
1
10
$29.99 x 4 Business Lines = $119.96
$39.99 x 1 Toll Free Line = $39.99
$159.95 (65% Saving)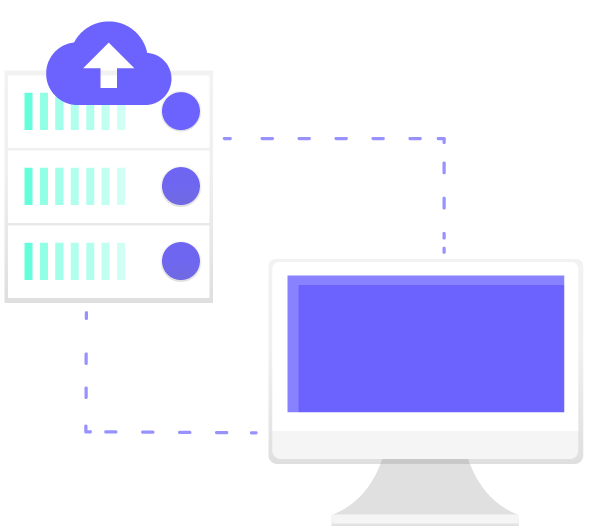 Complete data ownership
We give you back true data ownership by throwing out the traditional shared model where thousands of customers are hosted on a single Cloud server. With InfoFlo Talk your data is stored on a dedicated server where nothing is shared. Oh, and all that data is just a click away when InfoFlo CRM is automatically archiving all the calls.
When getting VoIP service from other providers, the only ownership you have over your data is the tiny print on their terms and conditions document. Does that sound like true ownership to you? No. We don't think so either.
Optimized for speed, powered by the Cloud
InfoFloTalk started out as an embedded hardware appliance on a printed circuit board. It was powered by a single core, low powered ARM processor and ran only 128MB of RAM. The product was designed to be a hybrid between VoIP and traditional phone networks. InfoFloTalk is built to harness the power of low powered Cloud VMs which are very inexpensive. This gives our product a huge technological step up.
Optimized code + Inexpensive Cloud computing power = unbeatable value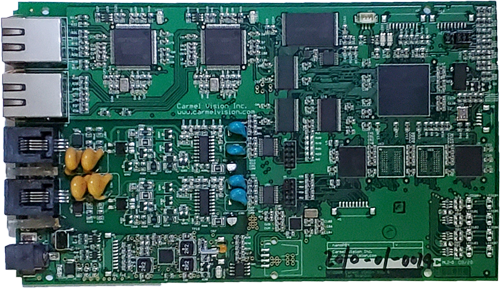 Get In Touch With Us Now!
Please fill the form below to get an immediate call back from us. We are always happy to show off our incredible products!