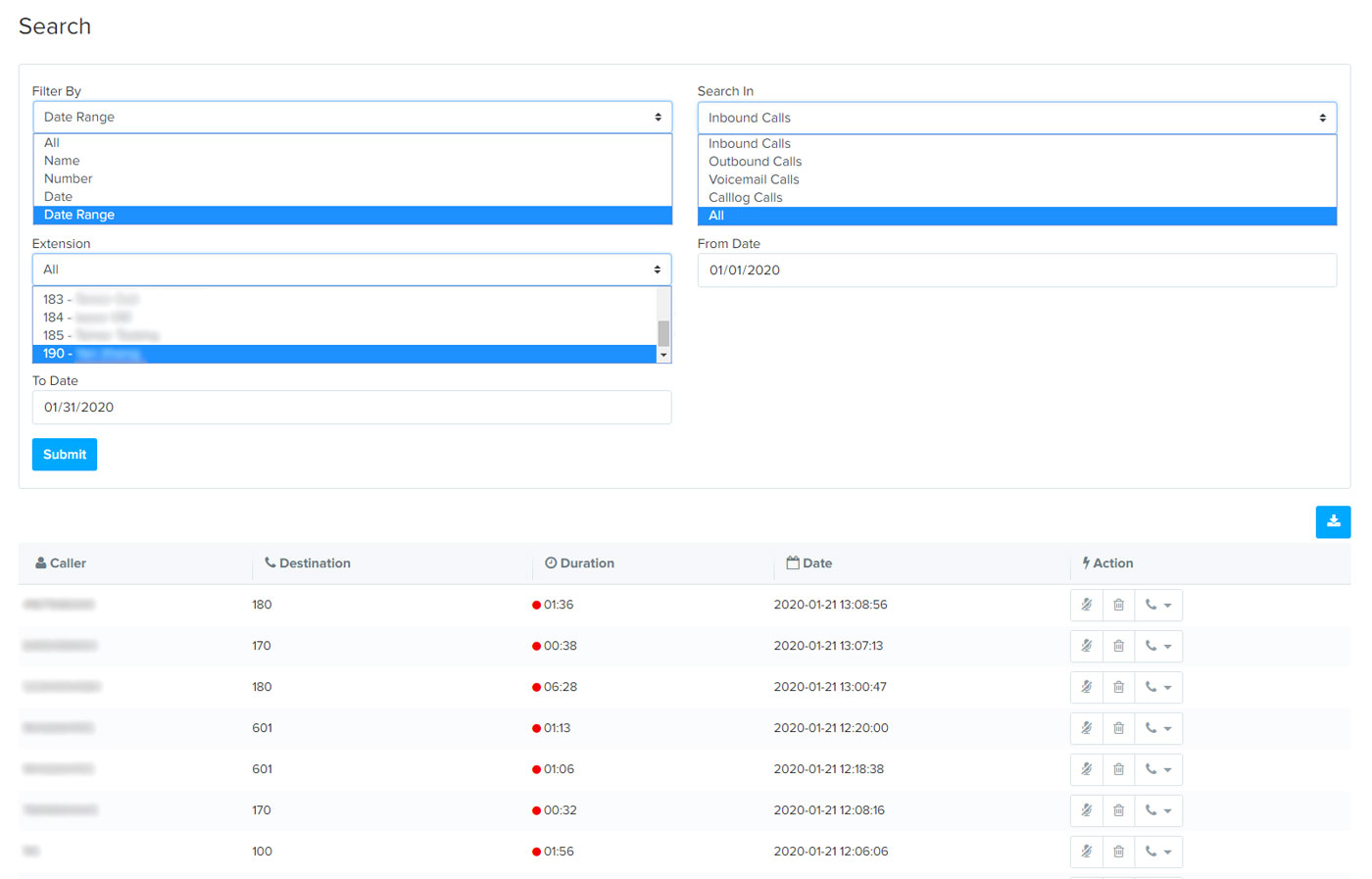 Advanced Analytics & Reporting
Easily generate call reports and find out who is calling, from where and for how long. Measure call metrics and response times. Filter reports by extension or direction to see how long each rep spends on the phone. Get a real time view of active calls. Let manager listen in or barge into a call to support staff.
Dynamic Embedded Forms
Allow potential customers to request an immediate call back directly from your website. Create unlimited embedded forms using the built in form editor and easily convert click traffic to call traffic. Call requests get routed directly to a call queue or a ring group through our portal or by SMS.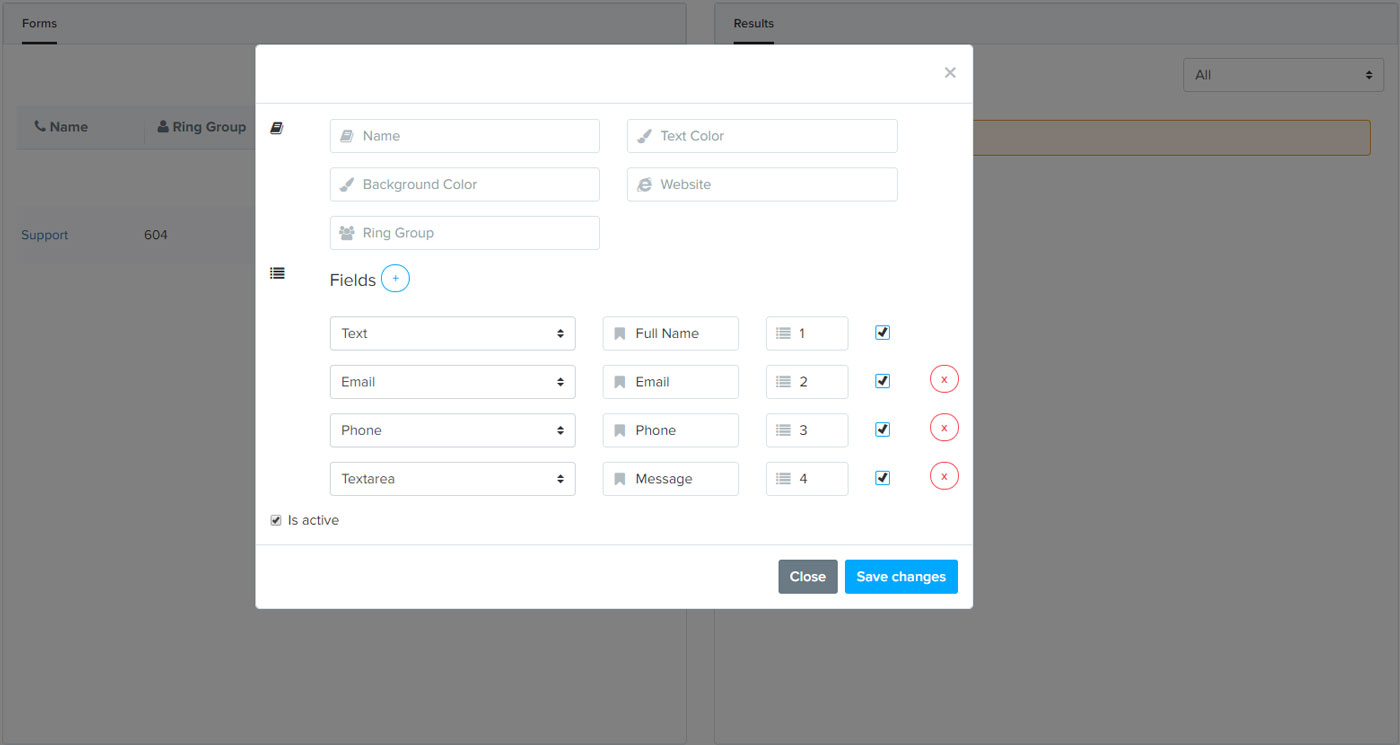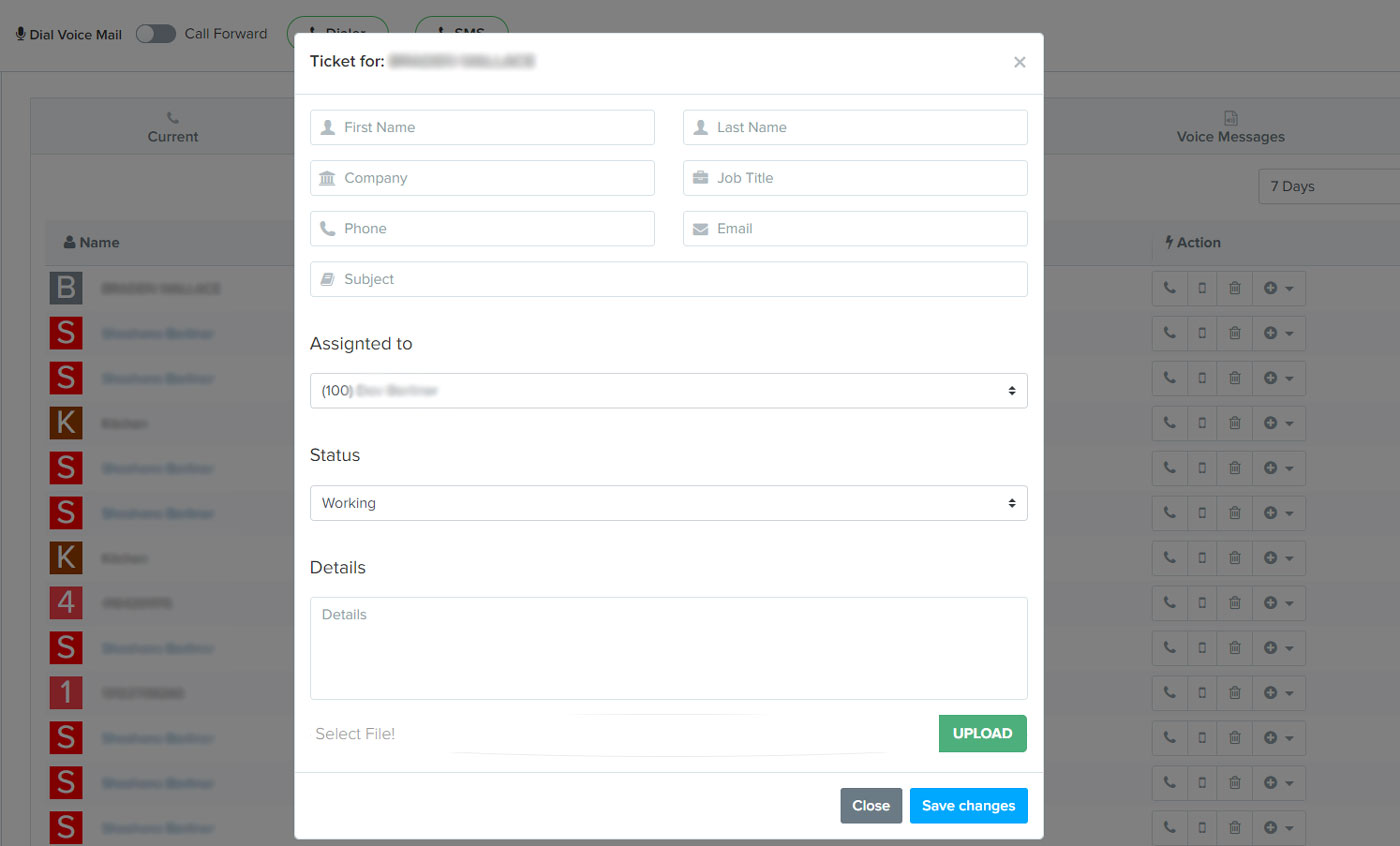 Help Desk App
Create unlimited support tickets directly from a phone call. Assign the ticket to a rep through an extension. Live ``My Tickets`` view per extension. Mobile friendly using our portal app. Track ticket history as its modified by different users. Monitor tickets assigned to each user.
Call Recording
Record inbound and outbound calls. This option is configurable per extension and can easily be turned on/off. Recordings can be downloaded and played back using our portal. Recordings can be automatically archived directly into InfoFlo CRM.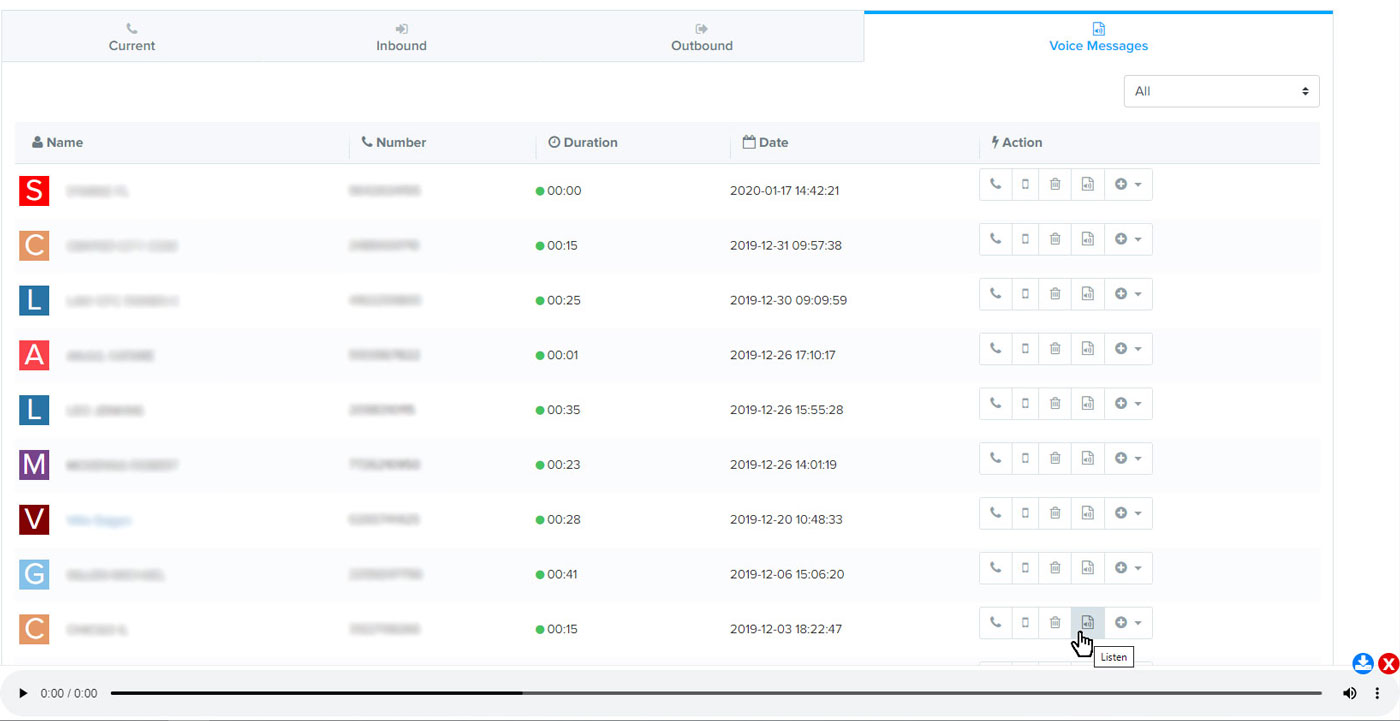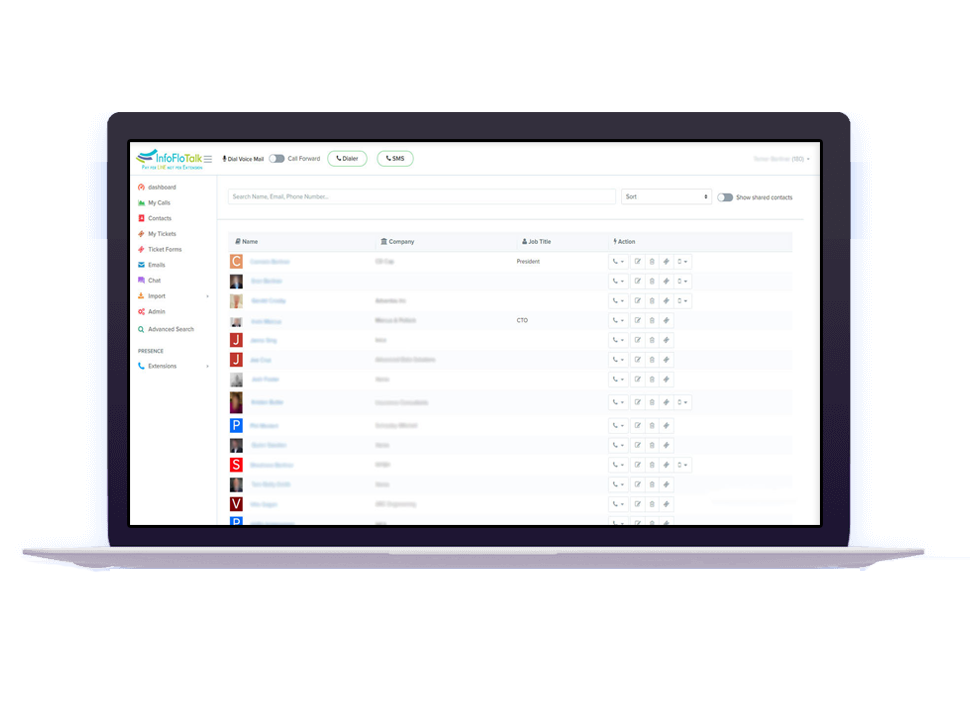 Ready to Go Call Center
Out of the box advanced call center functionality at no additional cost. Built in call center features include listening in on a call, whispering to an operator during an active call and barging in on a call. Combined with existing call queues, ring groups and automatic call recording & archiving, InfoFlo Talk can easily be an alternative to expensive call center implementations.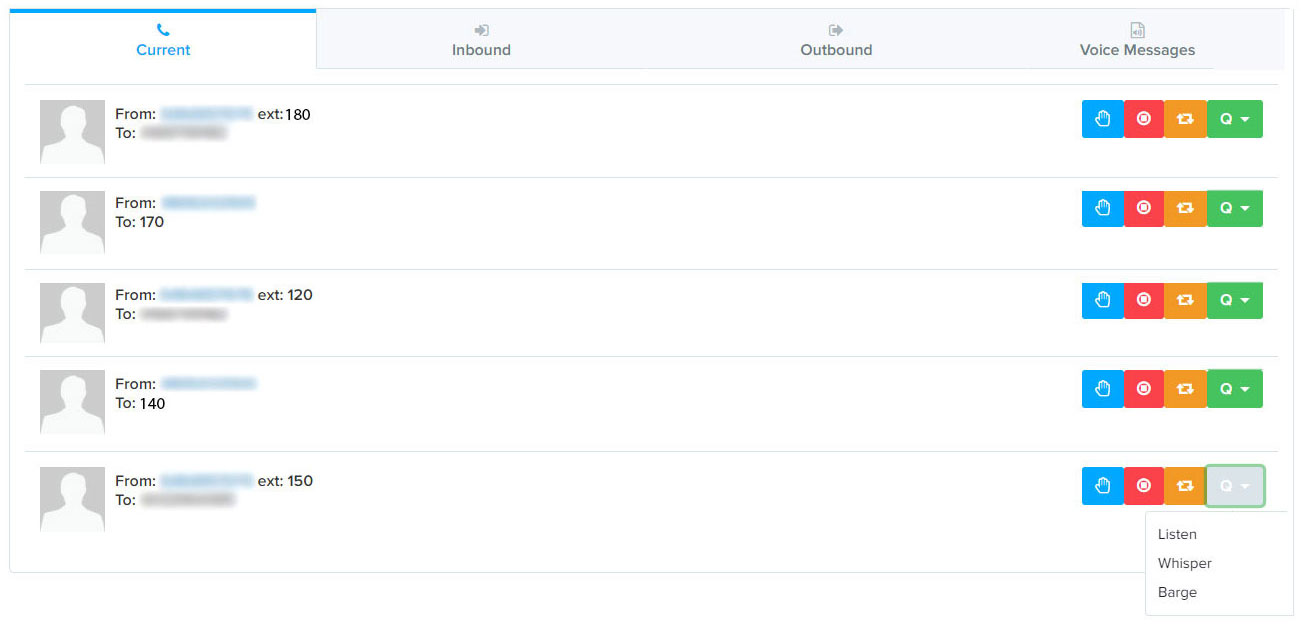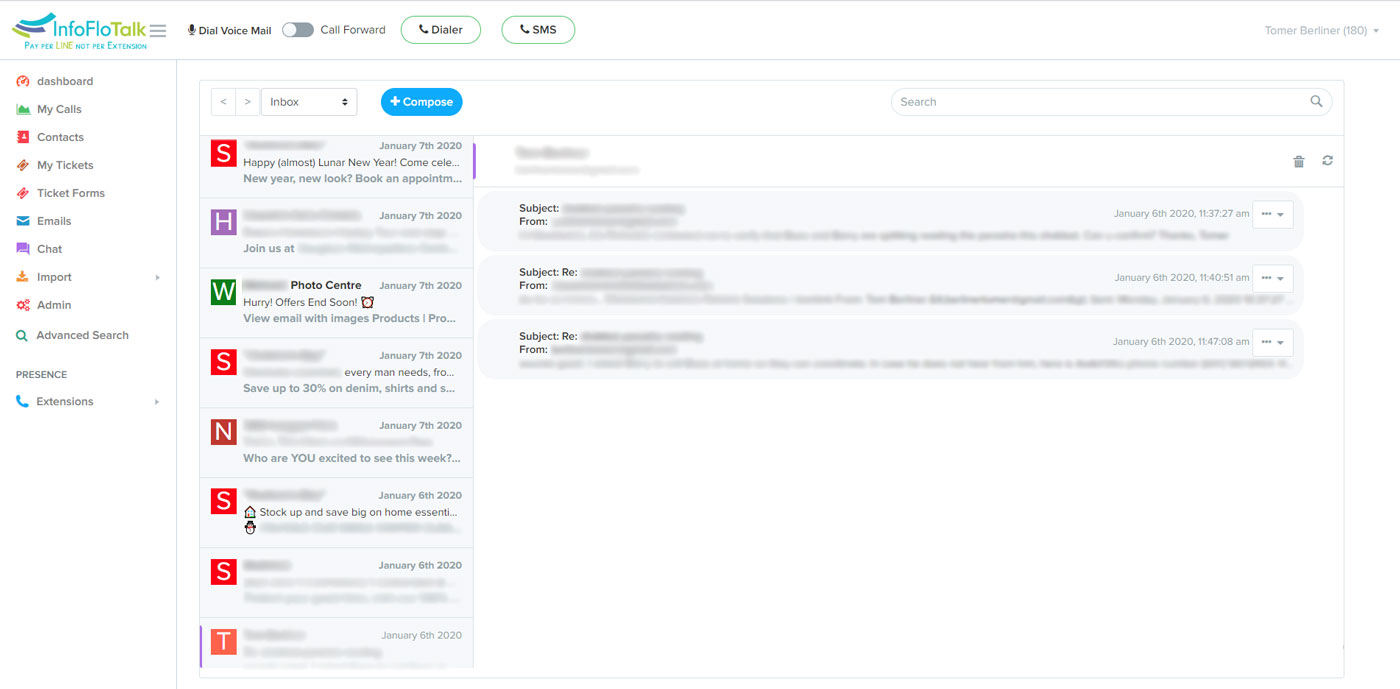 Gmail Integration
Import existing Google contacts to easily build a click to dial directory in InfoFlo Talk. Access your emails, Read, Reply, Delete messages directly from InfoFlo Talk portal.
We didn't forget about the basics as well ...
Get In Touch With Us Now!
Please fill the form below to get an immediate call back from us. We are always happy to show off our incredible products!