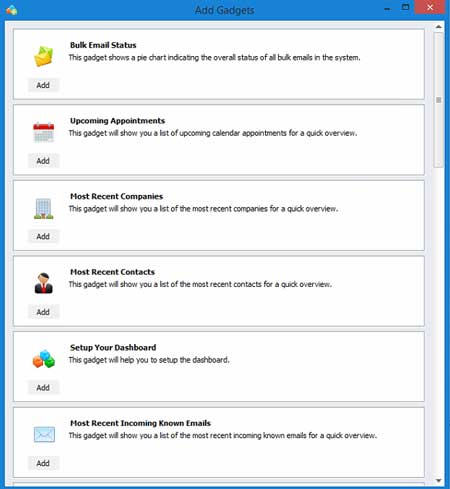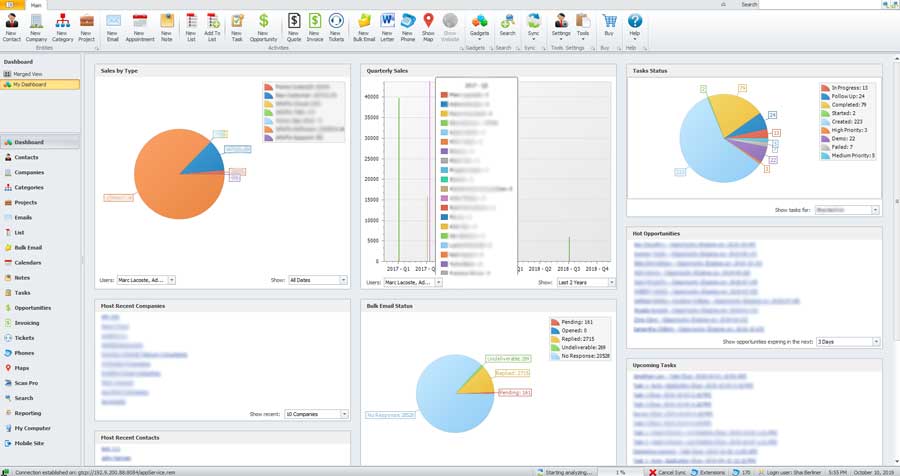 InfoFlo includes a customizable dashboard with over two dozen widgets. Display all relevant information, such as recent sales, opportunities or task charts. Drill down and find specific user activity by year, quarter or month.
Get all of the details about the deals you and your team are working on. Attach quotes, emails, notes, and tasks to a deal and create your own custom leads & opportunity stages.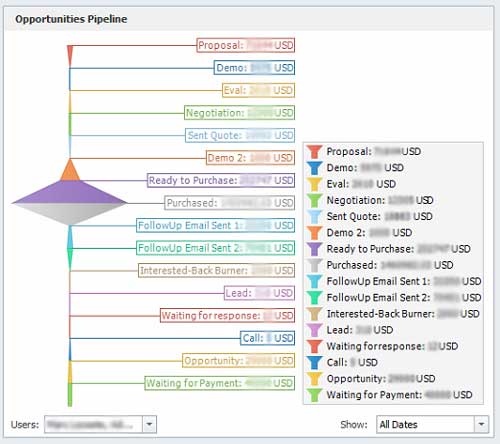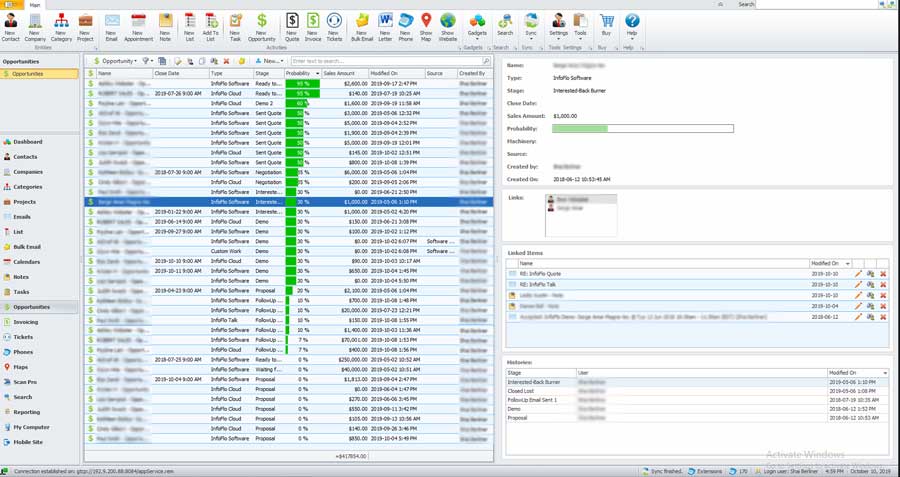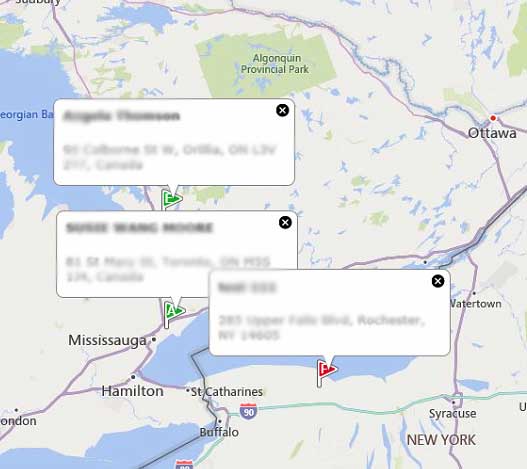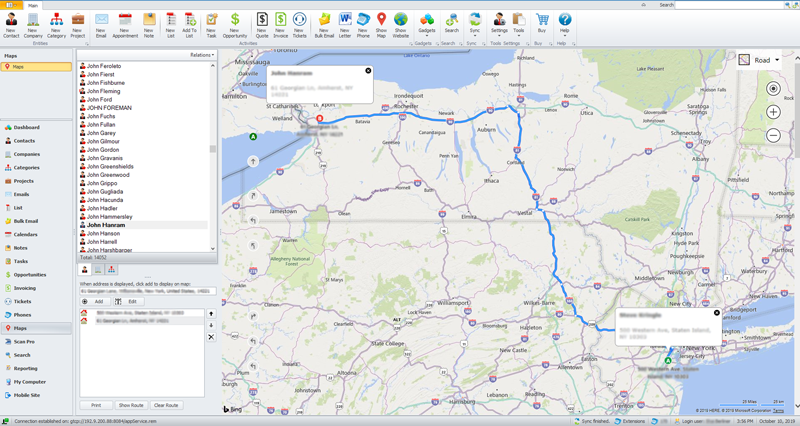 InfoFlo is fully integrated with Bing Maps. Easily plot all your customers directly on an interactive map.
Instantly see all emails that are linked to a specific contact, while at the same time preview all emails that are incoming and outgoing from our user friendly InfoFlo inbox view.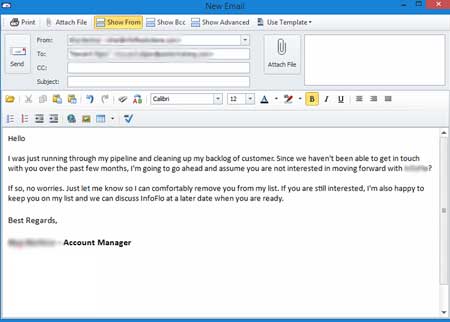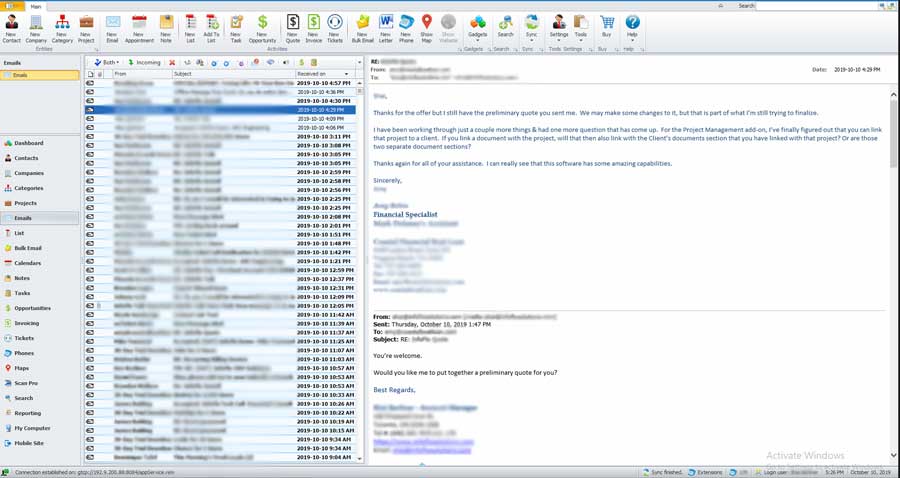 Get In Touch With Us Now!
Please fill the form below to get an immediate call back from us.
We are always happy to show off our incredible products!